For those planning a wedding, there are so many things to consider. One of the biggest decisions to decide on  is whether or not to have an indoor or outdoor wedding venue. There are many beautiful venues to choose from in Texas but here at The Legacy we offer both indoor and outdoor wedding venues and they are equally beautiful so the decision is entirely left up to you.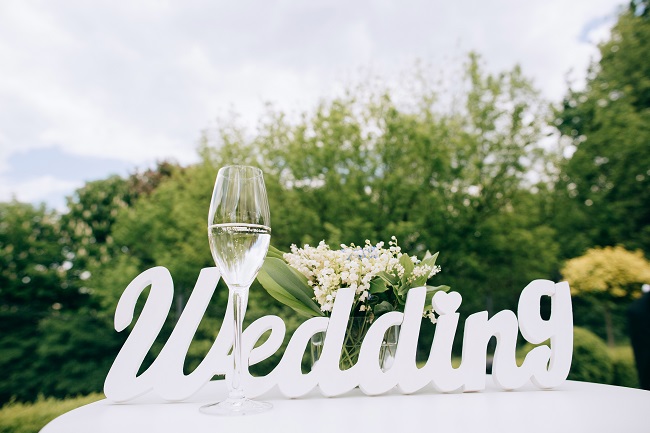 If you choose a venue that only has an outdoor option, you are taking a gamble with the weather. Most venues however will have a contingency plan in case of bad weather. But a lot of times, that contingency plan is not going to live up to your expectations. You don't want to be disappointed on your wedding day if it rains and you have to move the ceremony indoors.
That is why at The Legacy we offer both indoor and outdoor spaces for ceremonies and they are equally wonderful. With our outdoor wedding space, the ceremony is taking place under picturesque archways. There is a paved path for the wedding party and guests to walk down and the seating in is the grass. Behind the arches is a lush green meadow with towering trees in the back drop.
But if you have always envisioned a chapel wedding, or if you don't want to take a risk with the weather on your wedding day, our indoor chapel is just as lovely. You can elaborate more with the decorations because you can hang things from the ceiling as well. Don't settle for a make-shift tent if the weather isn't what you hoped for on your wedding day. Contact us at The Legacy for more details about all of our amenities.