Do you desperately want to find the best family reunion venues in East Texas? If so, consider reserving The Legacy. Located in Jacksonville, it offers families access to everything that makes reunions something special.  For example, there are both indoor and outdoor party areas, including those outfitted with sound systems and dance floors. But that's not all.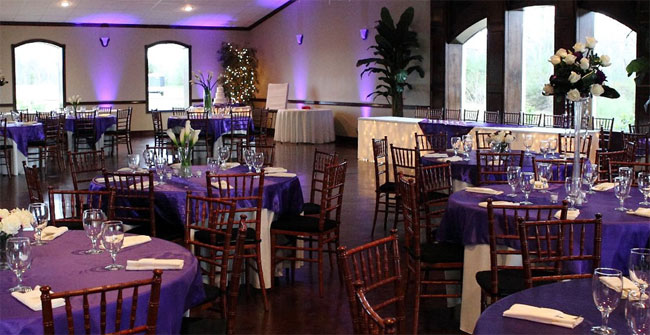 Ample On-Site Amenities

Families are also welcome to make use of the venue's private dressing rooms, wet bar, full kitchen, large foyer, meticulously landscaped grounds and professional, event planning assistance. Consequently, there are many activities that may be included in a family's reunion event as long as it's held at The Legacy in Jacksonville, Texas.
Reunion Planning Assistance
The long list includes, but doesn't end with fireworks displays, family photography sessions, three-legged races, outdoor concerts, catered dinners and cocktail receptions. Just make time to sit down with The Legacy's seasoned staff and communicate your family's special needs at the time of booking. They'll help you put the reunion together in no time.
Charter Transportation is Available
It is also important to note there are three airports that service the Jacksonville area. They are the Cherokee County Airport, East Texas Regional Airport and Tyler Pounds Regional Airport. Plus, Lone Star Echo Trailways out of Tyler also services the area by providing private charters. So providing loved ones with group transportation to and from The Legacy for your family reunion shouldn't be a problem.
Plenty of Group Lodging Options
Furthermore, there are various brand name hotels in the area that welcome family reunion groups. Among them are Best Western, Comfort Inn, Holiday Inn Express, Homeplace Inn and La Quinta. And there is a KOA Kampground in the area too. Depending on when the family reunion is scheduled to take place at The Legacy, it may be possible to receive a group discount on either guest room or campground reservations. As such, there will be plenty of affordable places available for family members that would like to spend the night in Jacksonville.
Lots of Area Activities for Extended Stays
And why wouldn't they want to stay in the Tomato Capital of the World? There are a number of unique, family friendly attractions and recreational opportunities available in the area that may be added to reunion weekend plans as well. To learn more about booking the best venue and activities in Jacksonville, Texas, for your next family reunion, please contact The Legacy today.