When planning for a wedding, the venue is an undeniably important consideration. After all, the venue is more than just a location– it sets the tone and moo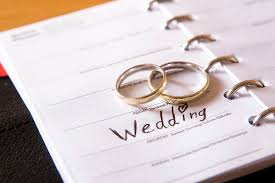 d of the whole day. Do you want an elegant and classic wedding? Do you want a casual and intimate gathering? The look, decor, and even the location of your wedding can influence all of those factors. The perfect day needs a perfect backdrop and it would be a shame to waste all the hard work that goes into finding the perfect dress, or the best food, by having your special day in a humdrum location.
If you want more than just a characterless hotel ballroom or an anonymous rented hall, then hold your wedding in The Legacy. The Legacy is the perfect wedding venue for your perfect wedding.
The Legacy can accommodate any taste. If you want an outdoor wedding, the Legacy's beautiful 80-acres of rolling meadows offer a stunning backdrop. The Legacy also has a raised stage with classic arches surrounded by roses. There is also a long bridal walk down which to promenade for the admiration of your family and friends.
For indoor weddings, the Legacy offers a capacious Reception Hall Wedding Chapel and Reception Hall with stunning views of the surrounding countryside. The Legacy also has a wet bar, a kitchen, and an entertainment area.
So however you want your special day, The Legacy will provide you with a perfect setting.
Give The Legacy a call, and we'll help you plan the wedding of your dreams!