You chose the rings, told your families and set the date. You're planning a beautiful wedding – provided you work out all the other details, while everyone remains civil, stays friendly and does not melt down on social media over the planning and preparation.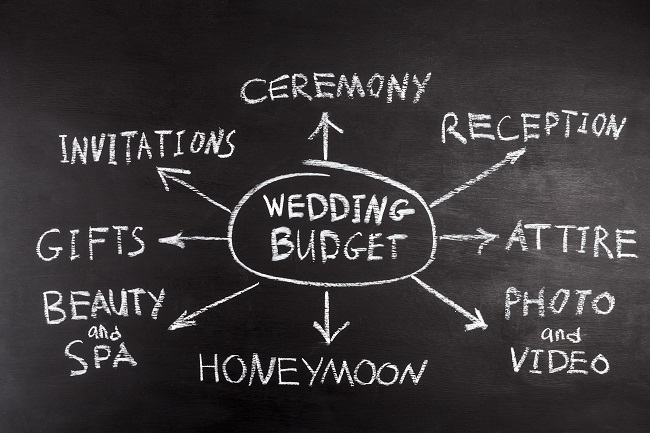 The hiring of a wedding planner is a consideration for many couples; getting to the altar on time and in style is a path with many options and potential pitfalls. A wedding planner's nuptial knowledge helps avoid possible problems, find alternatives and create opportunities. Here are nine reasons to invest in a wedding planner:
Time is more than money: Today's engaged couples are busy people. They work, travel, raise children, take care of parents, attend school. Time is a commodity that money cannot buy. Investing some of the wedding budgets into a planner who brings all the details into focus means gaining time for life's other pursuits and pleasures.
Rules, laws, permits and all that: That lovely park setting for your dream wedding seems perfect, but can you actually use it? Do you need to obtain a permit to reserve the space? Can you serve alcohol at your chosen venue? A wedding planner does the research for you.
When the worst that can happen happens: A wedding planner takes care of the smallest details and the biggest disasters. From forgotten flower bouquets and recalcitrant ring bearers to toppled cake tiers and sudden dress stains, planners deal with it and keep everyone smiling and moving towards that walk down the aisle.
The planner serves you, not a vendor: When you commit to a single vendor for your flowers, cake, or photography and sign that contract, you (hopefully) get what you pay for. A wedding planner can offer several vendors for each service, allowing you to compare prices and services and choose what works best for you.
Vetting the vendors: Choosing a potential vendor off a list, from the Internet or based on a bridal expo experience is not a good means of vetting for potential problems. A wedding planner with a list of experienced and vetted vendors knows what to expect and exactly what they deliver.
Keeping track of contracts: Reading and understanding the legalese of wedding vendor contracts is confusing enough; storing the contracts for future reference is a necessity. A wedding planner can translate the fine print, scan, send and store the contracts for the couple, ensuring both safeties of private information, on-time payments, and no misunderstandings.
Start, finish and the follow-ups in between A wedding planner sees the couple through multiple appointments, not just the initial appointment and the day of the wedding. There are follow-up meetings throughout the process to discuss any changes or adjustments and to ensure that plans are progressing, vendors are following through and everything is on budget and on time.
Creativity and coordination with style: Couples know what they like and what they want in a wedding, but often don't agree on one style. A wedding planner uses very different opinions in colors, fabrics, lighting, food, and music as a challenge to blend them seamlessly into an event both will love.
The before, during and after: Wedding planners coordinate events before the big event, including photo sessions, dressing the bride, checking the seating arrangements and arranging the procession line. A planner cues the musicians for special selections delivers the wedding cake at the right moment and lines up relatives for the reception line. And at last, the wedding planner collects your personal possessions from the dressing rooms and ensures all the vendors receive payment.
Working with a venue like The Legacy ensures a passionate and experienced staff handles your wedding details. We handle everything from setting the date to the last dance. The Legacy will impress couples intent on creating their perfect and memorable start together.