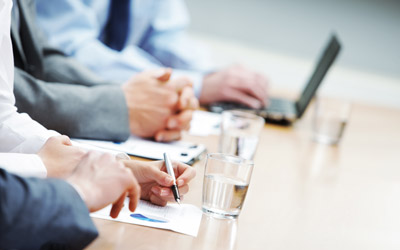 The Legacy in Jacksonville, Texas, is best known as a beautiful and elegant wedding venue, but most people do not know that it can also host your next business meeting.  The Legacy is more than just Jacksonville's premier wedding site: it is also the perfect place to hold business meetings and functions.
Most people associate such meetings with boring or dreary conference rooms. You know the sort: a nondescript screen, a podium, the usual uncomfortable chairs and the bare tables. Of course there is also the bland  food from central catering. No wonder that most people do not look fondly on the idea of business meetings.
But by holding your next meeting in The Legacy you can change all that. The Legacy is a fully equipped venue that comes with many amenities that can help make your meeting interesting and maybe even fun. It has a large reception hall that can come with tables and chairs. Or if you desire, you can bring your own decorations and furnishings. The Legacy has a wet bar, a kitchen, and a complete sound system. It is also located in the beautiful Jacksonville countryside, which makes for far more congenial surroundings than a conference room in the city. Finally, The Legacy has top-notch food and beverage services. All of these amenities are housed in The Legacy's elegant and tasteful facilities— impress your clients or partners by offering them more than just a drab conference hall.
The Legacy staff is helpful, courteous and professional. They will help you plan and decorate your business meeting to make sure it goes smoothly and efficiently. Contact us today for a no-obligation consultation for your next meeting.