Prom is the most magical and memorable night of every student's senior year, so the venue has to be absolutely perfect. Now's the time to start planning your prom theme, and we've got some fresh ideas for you to consider for an unforgettable 2016 prom.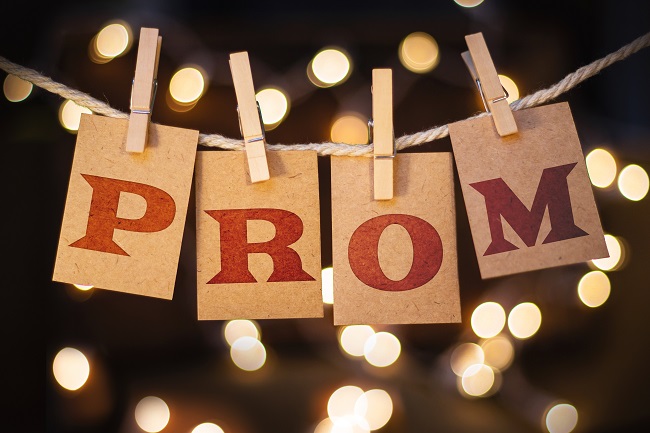 Masquerade Ball
For a night filled with mystery and romance, nothing tops a masquerade ball. Featuring rich jewel tones of emerald, sapphire, and ruby, with accents of gold or silver, the decor is elegant and alive with color. Think bold table linens of rich blue and green awash in candle light. Centerpieces that feature harlequin masks will further tie into the theme, with feathers, beads, and flowers as eye-catching accents. By skipping the traditionally required costumes, attendees can wear their chosen formal attire and don elaborate masks they purchase or craft themselves.
Old Hollywood
Red carpet elegance never goes out of style. A color palette of silver, gold, black, and red will bring your vintage Hollywood theme to life. Black and red tablecloths are set off by silver and gold centerpieces that weigh down star-shaped mylar balloons. Black sequined fabric would create a simple and beautiful backdrop for prom photos.
Midsummer Night's Dream
Shakespeare's play, A Midsummer Night's Dream, inspires fairytale imagery full of wonder and romance. Featuring deep blues, rich greens, woodsy accents, and soft white twinkle lights, this prom theme is absolutely gorgeous. Twig garland wrapped with ivy vines will create a unique bunting around navy tablecloths. Centerpieces crafted from real twigs, moss, LED candles, and flowers will bring elements of the forest to every table. Potted Ficus trees lit by soft twinkle lights positioned in front of a night sky backdrop would make a lovely setting for photographs.
Celestial Fantasy
Featuring shades of blue, purple, and silver, the celestial fantasy prom theme brings your event among the stars. By incorporating stars and crescent moons, white LED twinkle lights, and shimmering centerpieces of star sprays, you'll create a stunning scene that's out of this world.
The Legacy features an elegant reception hall that can seat over 300 guests, and equipped with a complete sound system. The event planners at The Legacy can help you create the prom you've always dreamed of, so contact us today for more information about our venue.