You just can't wait to get together with the fun group of girls that you have asked to be your bridesmaids! It is going to be a great time for you and your besties to hang out and have fun before you tie the knot once and for all. It is going to be a bachelorette party to remember! You just have one decision left to make. What in the world should you get your girls as a thank you gift? You want to buy something really special, but nothing seems quite right. Thankfully, we've got your back. The Legacy has an answer to everything, and today we want to present five awesome bridesmaid gift ideas.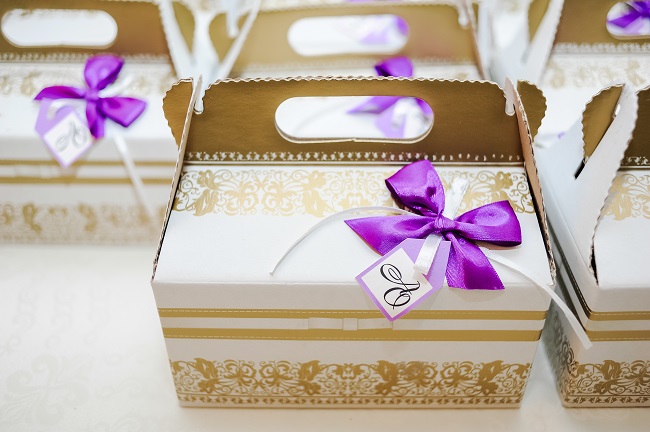 1. Wedding Themed Jewelry. If your wedding has a theme to it, try to find jewelry that matches the theme. For instance, if your bridesmaids will be carrying sunflowers in their bouquets, try to find sunflower necklaces or earrings. If your wedding has a rustic theme to it, try to find jewelry along those lines. Honestly, your bridesmaids will love any jewelry that you buy for them, but a particular theme will make your gift and your wedding day unforgettable.
2. Fun Bath and Beauty Products. Who doesn't like to be pampered? Let your special friends know that you want them to get the spa experience every time they take a shower. Body wash, bath salts, scented lotions, glitter spray, face masks, and softening soaps are great options for bridesmaid gifts, especially because they are items that will be used on a regular basis. Thanks to you, your friends will always leave the house looking and smelling as cool as they are.
3. Small Plants. This one is a little out of the ordinary, but pretty sweet when you think about it. It is always great to have something green around, and small plants make a great gift. They don't take up much space but look awesome pretty much anywhere. Personally, I love cactuses because, besides being adorable, they last forever. Just in case your friends don't have a green thumb!
4. Chocolate. No list of bridesmaids gifts would be complete without chocolate. Because, honestly, no girl would be what she is without chocolate. Chocolate is a gift that is always appreciated, and, hey, while you're getting it anyway, might as well keep some for yourself too, right?
5. Cute Bras. Once again, this is not as common. But who says you have to be normal? The girls in your wedding party were probably at your wedding shower and probably gave you some pretty cute underwear. So why not return the favor? They will love your creativity!
For any more suggestions, or to book a night at our beautiful wedding venue, make sure to contact us! We specialize in making your perfect wedding dream a reality!