Your wedding venue should be totally customized to you and your special day. You probably already know if you want an indoor wedding or outdoors, but that is just the beginning.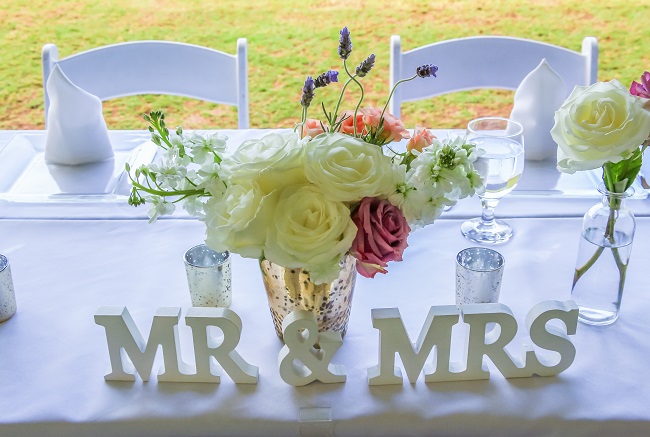 Here are a few more things to consider when you're choosing where to have your wedding:
How large is your wedding party?
This is important for two reasons. First, you'll want a dressing room large enough to accommodate everybody who will need one. And secondly, is there plenty of room for the wedding party to stand together to support the bride and groom?
How many guests do you expect?
You'll want all of your guests comfortably seated where they can see and hear the vows.
What kind of music do you want during the wedding?
If you plan to have large acoustic instruments, such as a piano or organ, are these available? For other live music such as ensembles or bands, make sure the venue you select has plenty of room for the musicians, their instruments and equipment.
Is there a sound system available?
Make sure everyone can hear what's being said as well as the music throughout your wedding. Professional sound equipment makes that possible for you, so that every word is crystal clear.
Will the reception be co-located with the ceremony?
If so, make sure the reception hall will meet your needs as well. Check for a good sound system there, space for your musicians, appropriate tables and seating and space to accommodate your reception activities such as games or dancing.
The Legacy, in Jacksonville, TX offers flexible amenities to suit every couple. There are large dressing rooms, seating for 300, beautiful indoor and outdoor spaces, a professional sound system and a practical kitchen.
When you're planning your wedding in Jacksonville, contact us to learn more about how we will help your special moment be a memory to last forever.