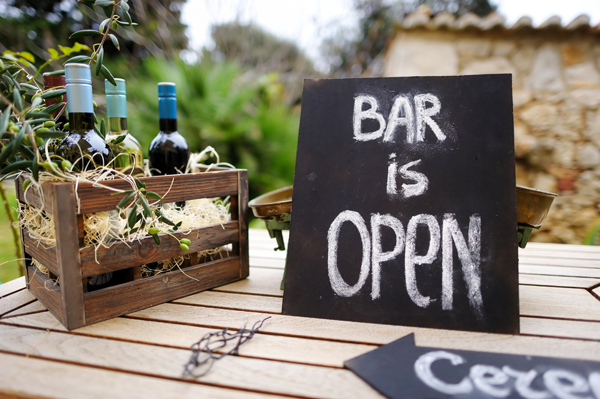 To many people, weddings don't really feel like weddings if there isn't any alcohol involved. However, paying the tab for an open bar can be very expensive, which can be tough if you are already shelling out a lot of money for your upcoming wedding. Luckily, it's entirely possible to savemoney on your open bar. Try these tips to stay within your budget.
Buy an All-Inclusive Package
Consider talking to someone from your wedding venue about hosting a bar. Although the actual alcohol might not be included, hiring the bartender may be. This can help you save and can reduce the stress of having to hire a bartender on your own. Plus, many venues do offer things like glasses, ice and mixers without charging anything extra if you are doing an all-inclusive package.
Keep it Simple With Beer and Wine
Beer and wine should be sufficient for your wedding and can be much cheaper than if you supplied liquor as well. Consider picking two options of each and sticking with that; most guests should be satisfied, and you'll be happy by how much lower your bar tab will be as well.
Create Your Own Cocktail
Consider offering just one specialty cocktail rather than allowing guests to pick their own drinks. Then, you'll be able to control the type of liquor that is added — and therefore the cost — and you'll be able to prepare the drink in a bulk batch to save money.
There are a few different methods that people use to keep their open bar tabs reasonable at their weddings. For help with planning any aspect of your wedding and to find out more about our wedding packages, contact us at The Legacy.